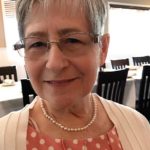 Anna Schuller, Executive Director/  Founder & Treasurer     
Schuller is married to her wonderful husband, Frank. for almost 20 years. She has three grown children, eleven grandchildren, and one great-grandson who starts second grade this fall.  She received a Bachelor of Fine Arts-Studio Art in Photography at University of Michigan-Flint.  Schuller  also received her Master's  in the  Arts Administration Program through the Rackham Graduate School at the University of Michigan Flint.  In her earlier career she worked as a Supervisor for two different financial institutions. She has worked as a Para Professional in the Davison schools and taught religious education classes to first and second graders at her church. She has served as President of the Board of Directors for her churches 50 & Over club for five years.  She also worked at Red Ink Flint Art Gallery as Office Manager/Director.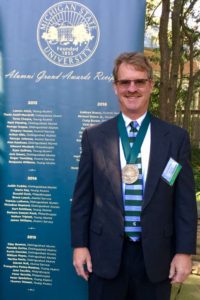 Kurtis Dunckel, Board of Directors, President
Dr. Kurt Dunckel graduated from Michigan State University with a Bachelor of Science degree in physiology in 1978 and DVM in 1982 from the College of Veterinary Medicine. He started Dunckel Veterinary Hospital in 1991 and built the current building in 1995. Dr. Dunckel's special interest is in all types of surgery. He is the past president of the Saginaw Valley Veterinary Medical Association and of the Davison Optimist Club. He has also been involved with the Big Brothers/Big Sisters for several years and in his spare time loves to golf. Dr. Dunckel and his wife Debbie have two sons, Ryan and Alex, 2 grandchildren, one  cat "Sparty" and Australian Cattledog "Hogan".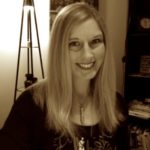 Kimberly A. Laux, MA,  Board Member
Laux is currently a lecturer/adviser for the Department of Communication Studies at the University of Michigan-Flint. She has taught communication courses at Saginaw Valley State University and worked in the fields of research and university/public/media relations at the University of Michigan-Flint as well as abroad at the Institute of Arable Crops Research (now Rothamsted Research) in Harpenden, England. For the past decade, Laux has worked as a freelance writer for several clients/publications, including the University of Michigan-Flint, College for Creative Studies, Cana Family Institute, Cranbrook, Real Detroit Weekly, The Flint Journal, FAITH Publishing and livestrong.com among others.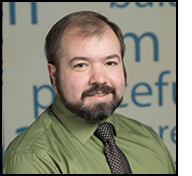 Kyle Peppin, Vice President
Kyle Peppin has served as the Community School Director at Pierce Elementary since 2016. The role of CSD allows him to advocate for causes he is passionate about: providing equality in educational opportunity, creating a college-going culture, and increasing interest in all types of learning in the community.
Prior to working for the Crim Fitness Foundation, he managed workforce and education programs at the Detroit Regional Chamber. These programs included InnoState, a federally funded program to equip manufacturers to diversify their customer base in growth industries, and Detroit Drives Degrees, an initiative to improve the talent pipeline in the Detroit region. His previous work experience includes the Brookings Institution, the Suntory and Toyota Centres for International Economics and the Urban Justice Center. Kyle holds a BA in Metropolitan Studies from New York University and a dual MPP/MPA in Economic Policy from the London School of Economics and the National University of Singapore. He is a world traveler, having lived in 5 countries and visited over 25.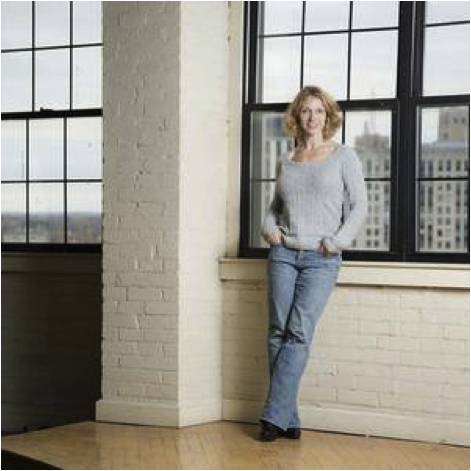 Kerry Morey, Teaching Artist
Kerry Ann Morey is an award-winning Michigan-based artist whose work has been displayed across southeast Michigan, Chicago and New York. Her talents have resulted in her receiving accredited recognition, awards, and a prestigious scholarship to the Cranbook Academy of Art. Kerry Ann was originally trained in the disciplines of photography and psychology, earning her Liberal Arts degree from Oakland Community College. After college, Kerry Ann traveled to eighteen countries, forty-eight U.S. states, and six islands. Her trek exposed her to a vast, and varied, cornucopia of art, architecture, culture, and people. The experience served to expand her largely self-taught technique and to broaden her artistic vision. After taking time to start a family, Kerry Ann is working toward the completion of a Bachelor of Fine Arts with a concentration in painting. She has done commission work for over two decades, specializing in large wall murals. She prefers oils and charcoal, but has successfully worked with mixed media, acrylic, colored pencils, oil, pastels, colored chalk, and photography. Kerry Ann now resides at an undisclosed location in South Eastern Michigan.
Education:
Oakland Community College
Oakland University
University of Michigan Flint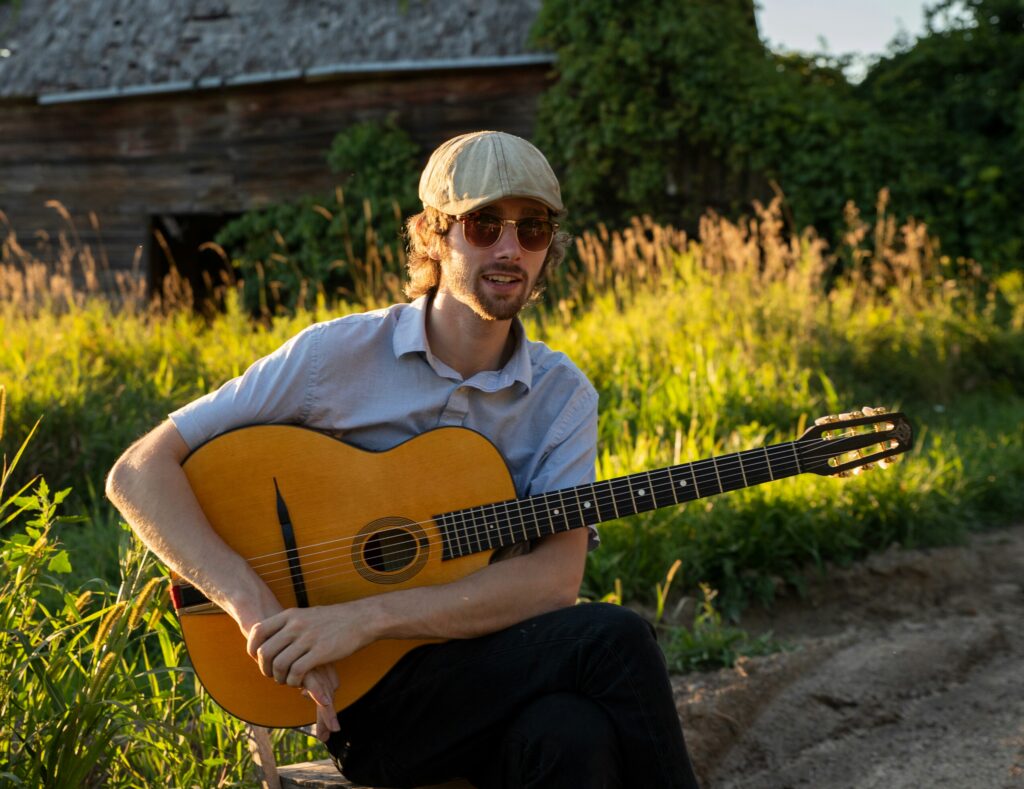 Erik McIntyre, Social Media Specialist
Erik McIntyre works as a freelance musician throughout Michigan (and beyond) and is on faculty at the Flint School of Performing Arts as a guitar instructor. He is passionate about music, but also arts education in general – visual, theatre, literary, etc. He is grateful for the opportunities to perform regularly and to impact both kids and adults by helping them explore music through the guitar. After graduating from Fenton High School in 2009, he spent 10 months traveling with Americorps NCCC, where he worked with non-profit organizations such as Habitat for Humanity, Boys and Girls Club, and Respond, Inc. in Louisiana, New Hampshire, Maryland, New Jersey, and more. He went on to receive an Associate of Applied Science in Music Technology from Mott Community College and a Bachelor of Arts in Writing & Rhetoric from Oakland University with minors in general music and jazz studies.